Diesel Construction fills a much needed market niche to meet the needs of Residential Real Estate Investors located in the Charlotte Region. We have been active in the Charlotte, NC market since 1992 as a Licensed General Contractor and as a Residential Real Estate Investor with 25 years of industry experience. We actively acquire distressed properties for flips and buy to hold for our own rental portfolio.
Charlotte's Investor Contractor
Diesel Construction together with its professional team of trade partners has earned a reputation of quality craftsmanship and professionalism. With the professional teamwork environment, projects move seamlessly through each stage of construction. We pride ourselves on quality work, excellent service and meeting schedules.
Core Competencies Include:
Complete Charlotte Turnkey Renovations
Recognized as "The Investor's Choice"
New Home Construction (see our Portfolio)
Code Compliant Structural Repairs
NACA Approved General Contractor
Highly Certified "One Stop Shop" for all your construction needs
---
Charlotte Turnkey Renovations Expert
With 25 years experience in many phases of Residential Real Estate, Diesel Construction serves a broad range of clientele, including:
Real Estate Investors
Asset Managers
Banks
Joint Real Estate Ventures
Hard Money Lenders
You can take comfort in dealing with Diesel Construction as we have Unlimited Classification for Residential & Commercial projects – License #58047.
---
Institutional Investors Discover Diesel Construction in 2015!
It has been said that reputation is everything. In 2015 National Real Estate Investors have discovered for themselves that Diesel Construction is "The Investors Contractor" of choice in the Charlotte and surrounding area. Diesel Construction has successfully completed over 250 "turn-key renovations" in 2015 and is projected to complete 350 to 500 units in calendar year 2016.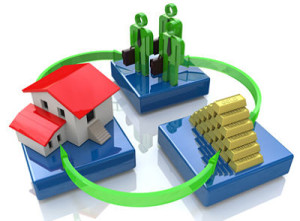 Attention to their client's needs, strict adherence to scheduling, quality control and the ability to adjust to changes during the job are some of their strengths.
In a recent interview when Diesel Construction was asked what is the reason for their success? They replied, "our core beliefs that our most important job and client is the one we have the privilege to serve today, along with our commitment to constantly improve services, and our sincere belief in stewardship of our client's assets are all reasons for our success."
---
News 2016 – 2017
Diesel Construction has been selected to build a new home for a national investor to replace a home destroyed by fire in Charlotte NC. The complete turn key package includes:
Design
New plans
Approval process
Permits
Complete demolition of the burned out structure and existing foundation
Labor and material to construct the new home
All finishes including new stainless steel appliances
Final clean, move in ready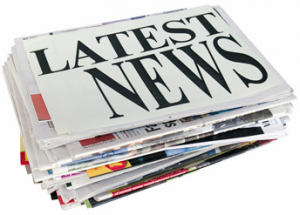 When Diesel Construction was asked why they were selected over their competitors they replied "Our reputation for quality, timeliness and turn key pricing were all contributing factors. We were able to provide the entire turn-key package for less than $87.00 a square foot."
Diesel Construction continues to successfully grow as an organization with a new custom home now under construction scheduled for completion in spring of 2017.
They are on pace to complete more than 300 single family turn-key renovations for investors in 2017. Asked how in this highly competitive market can Diesel Construction be able to consistently edge out competitors and maintain consistent growth, they replied "It starts with our philosophy that we must deliver what we promise and nothing less. We also approach growth differently than our competitors, who traditionally grow sales then try to figure out how to deliver what they promised. Diesel Construction first invests in training and expanding our team before taking on new work, thereby ensuring that our quality is not adversely affected. Failure is never an option because if we fail then we have failed to fulfill a promise to our clients and that is never an acceptable outcome".